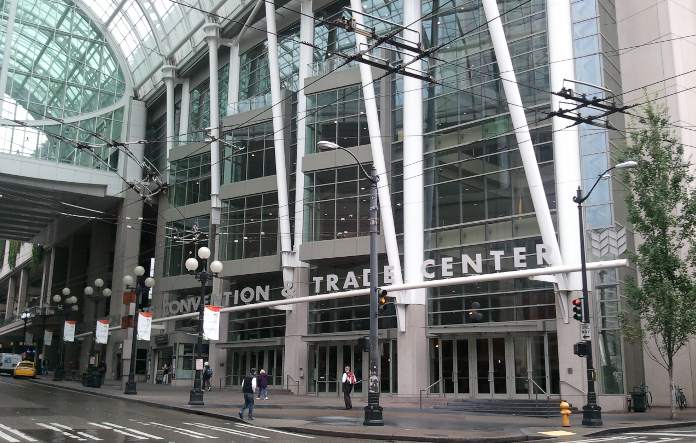 Washington State Convention Center
In this section, we'll bring you all the information you need in order to facilitate your visit to WSCC.
This information includes:
Parking and Directions
Visitor Center
Retail Inside WSCC
Restaurants Inside WSCC
Cruises Out of Seattle
The Washington State Convention Center is a convention center in Seattle, Washington. It is a meeting and event space, with 61 meeting rooms, four ballrooms and six exhibit halls. There are also seating areas for private conversation. All meeting rooms and ballrooms come with the latest high-tech connectivity and audio/visual support. Located in the center of Seattle, WSCC is within walking distance of world-class hotels, new restaurants, entertainment and other attractions. WSCC serves an eclectic and diverse Seattle community, and provides visitors from around the world with a truly unique and memorable experience.
WSCC opened its grand doors 1988 in downtown Seattle. In July 2010, The Conference Center opened within the WSCC complex. It functions as a stand-alone, corporate meeting facility for regional and national conferences. Today, the WSCC and The Conference Center make up the largest meeting and event space facility in the state of Washington.